Today, G & I took a tour of the Molon Lave Vineyard in Warrenton, VA. We had purchased a Groupon deal for it and decided to head out to the vineyard while the the weather is still nice and sunny. The Groupon deal we purchased was for an olive oil tasting and a tour of the vineyard with a complimentary gift basket. I had never been to a vineyard before and was curious to go to one after reading Classy and Fabulous' post. Also since G was a wine lover, he was more than happy to accommodate my curiosity.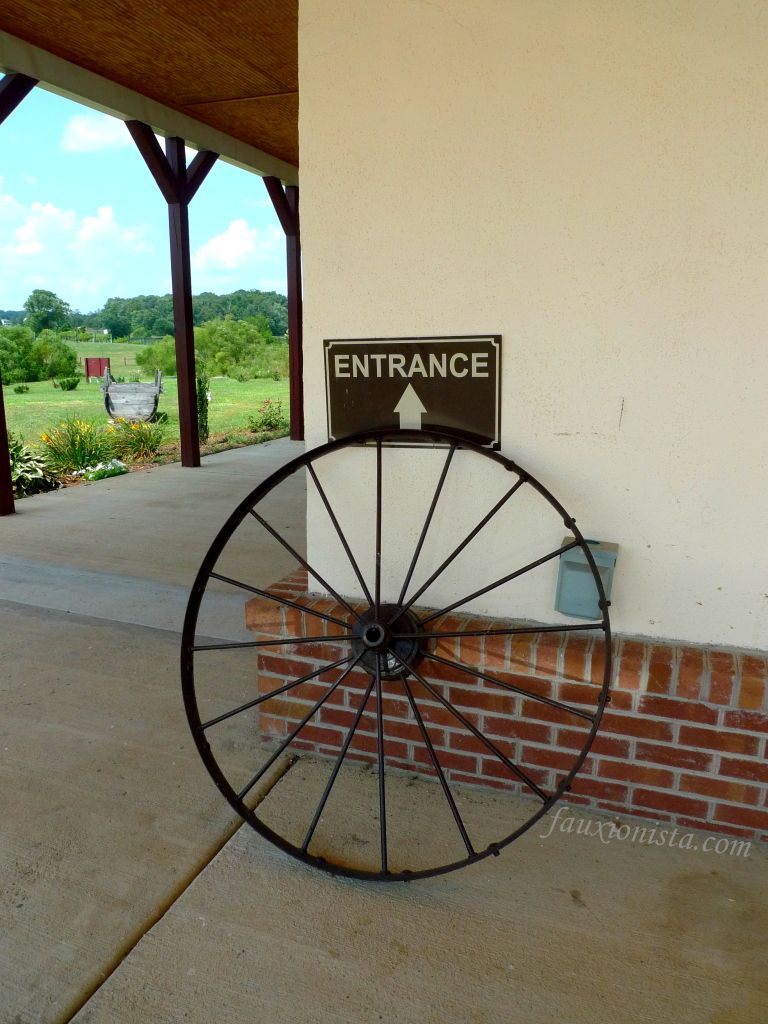 Entrance to the building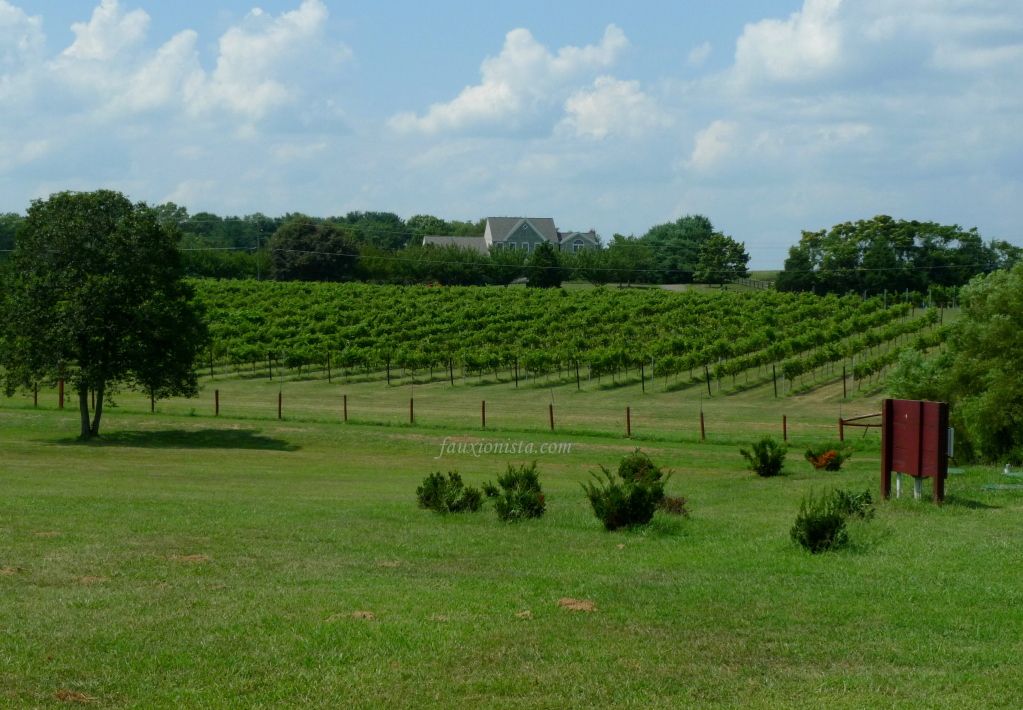 Overlooking the vineyard
While we were waiting for our tour to begin, we sampled 6 different types of olive oils – the original, orange, lemon, rosemary, basil, and garlic. Out of the six, both our favorites were the lemon. It was just the right amount of lemon without overpowering the overall taste of the olive oil.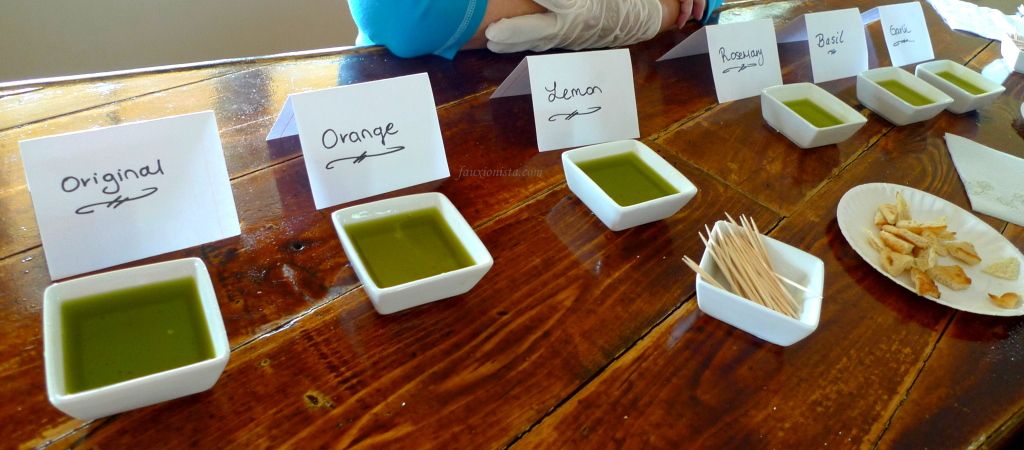 Olive oil tasting
Louizos, the owner of the vineyard was our tour guide. The tour began with him taking us to the cellar to show us the various equipment and explained to us the process of wine-making. I didn't pay close attention to the details as I'm not a wine drinker and was honestly just interested in checking out a vineyard and taking pictures! Heh.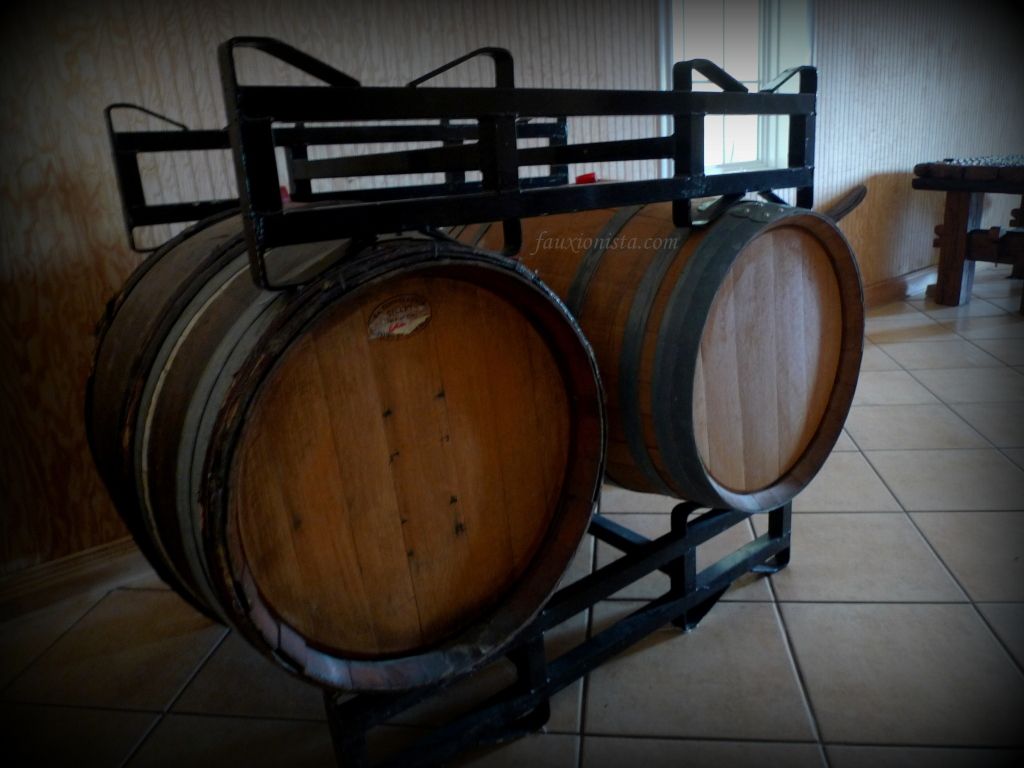 Indoor wine barrels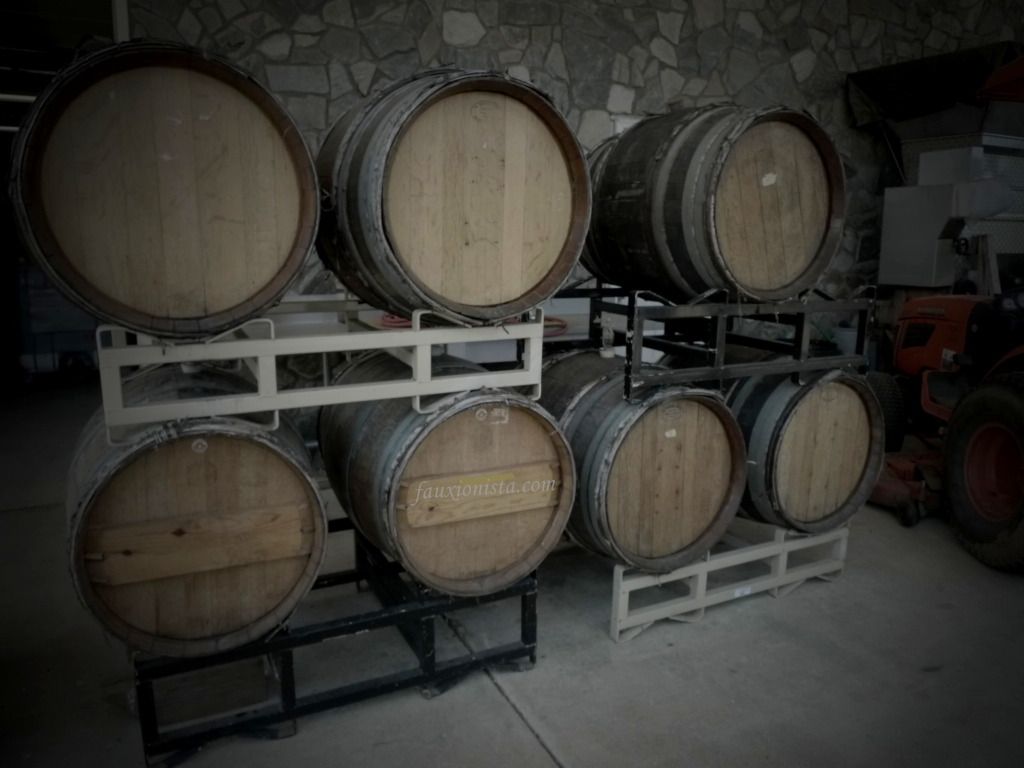 Outdoor wine barrels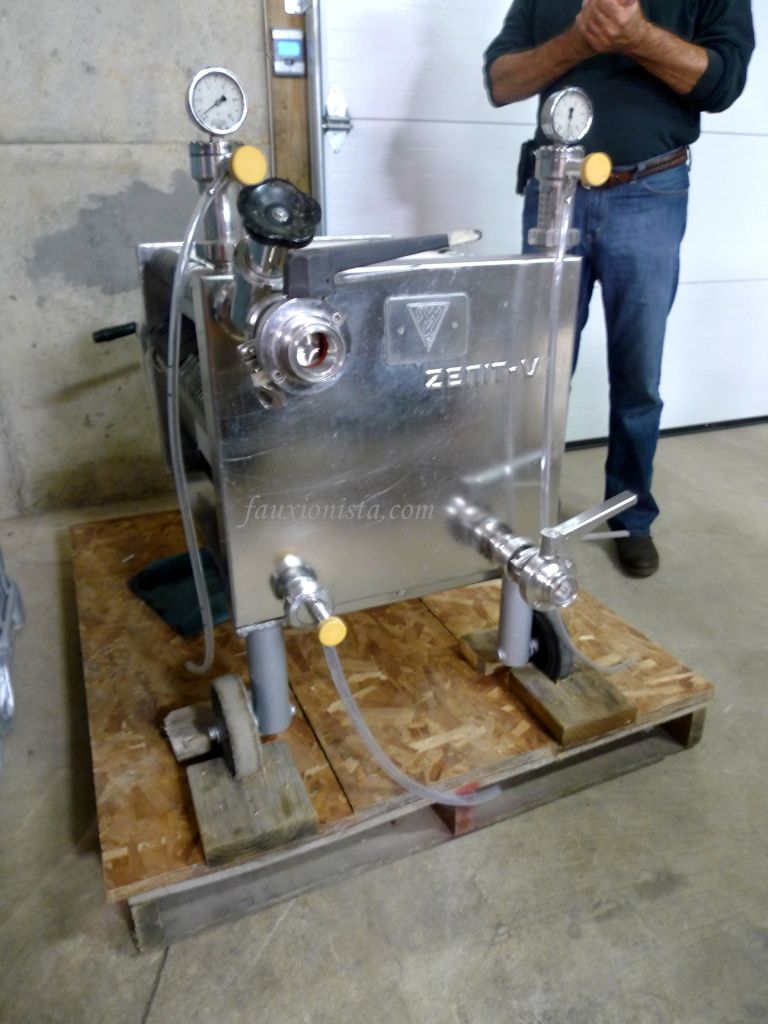 Machine for wine filtration
There were many other various equipment but since it was mostly wrapped up in storage, I didn't take any pictures of those.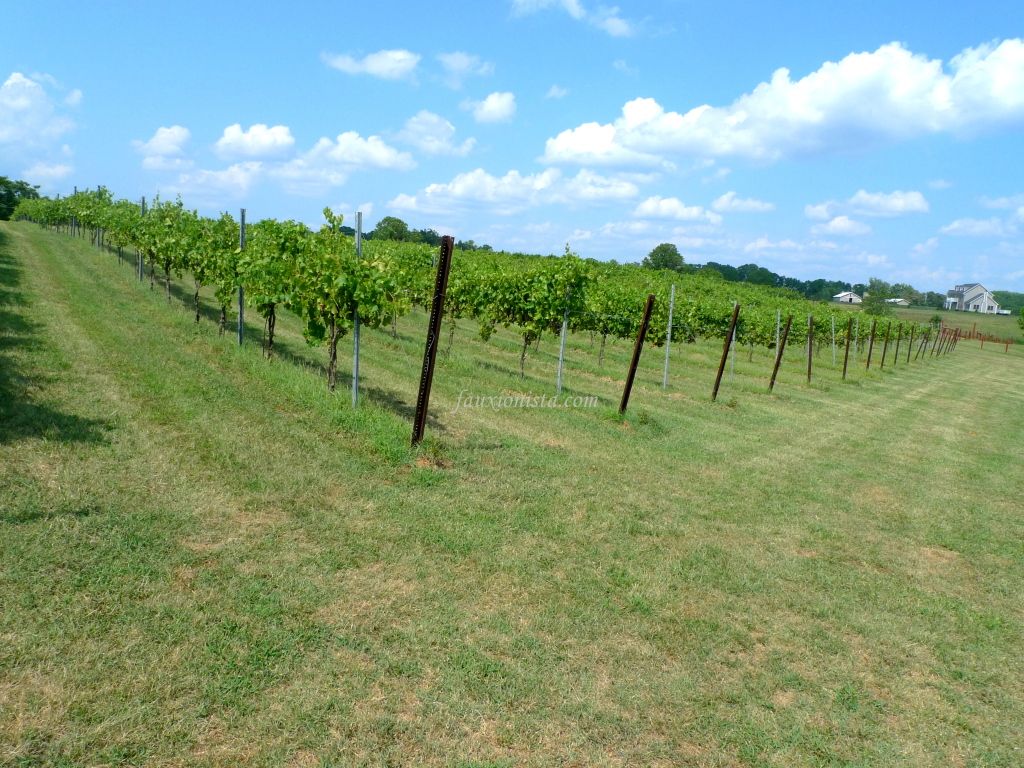 Close-up of the vineyard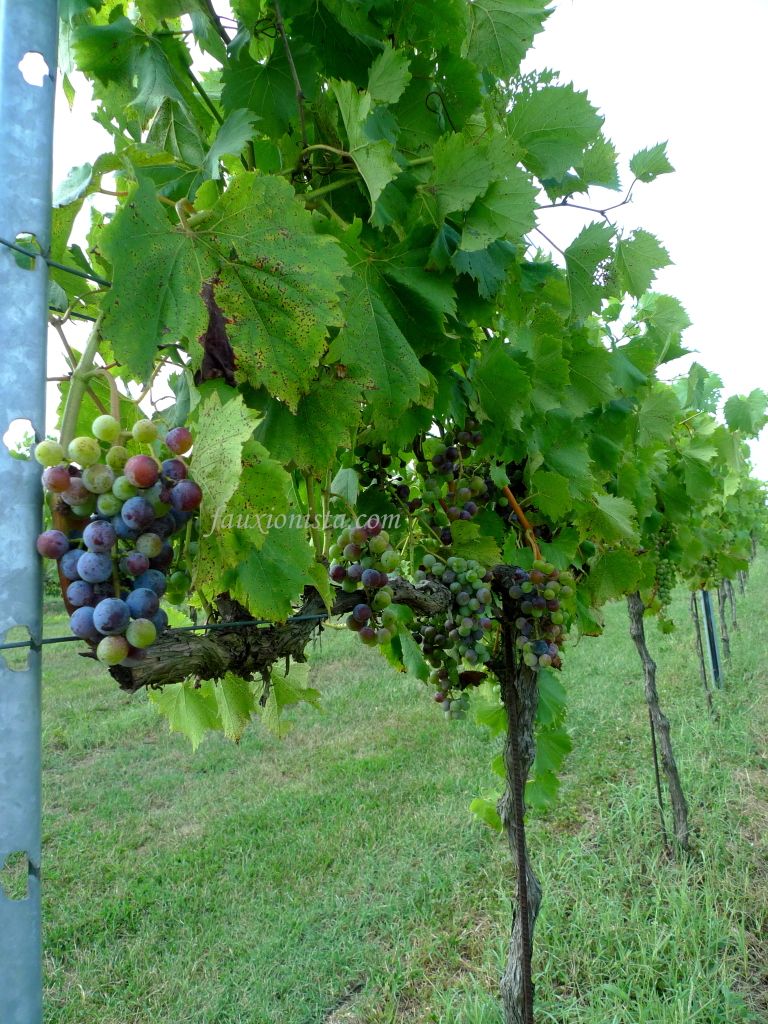 Chambourcin grapes
The tour ended with all of us heading back to the building to redeem our complimentary gift baskets. Our gift basket consisted of two wine glasses, a wine bottle opener, a box of crackers, a block of zesty cheddar (some gift baskets had different types of cheese), and a box of beef summer sausage.
Molon Lave complimentary gift basket
For those who were interested in sampling the wine, tasting was available for only $5. Overall I enjoyed the tour and would recommend it even though G & I didn't taste any of the wines as we decided to adjourn to the outlet mall for some shopping!
Outfit pics for today:
Dress: Old Navy Mar 2012
Bag: Chanel Reissue Wallet on Chain F/W 2009
Sandals: Sam Edelman Trina S/S 2012 (as posted here)
Hat: H&M 2012
Ring: Custom-made white & yellow gold heirloom ring
Watch: Michael Kors MK5384